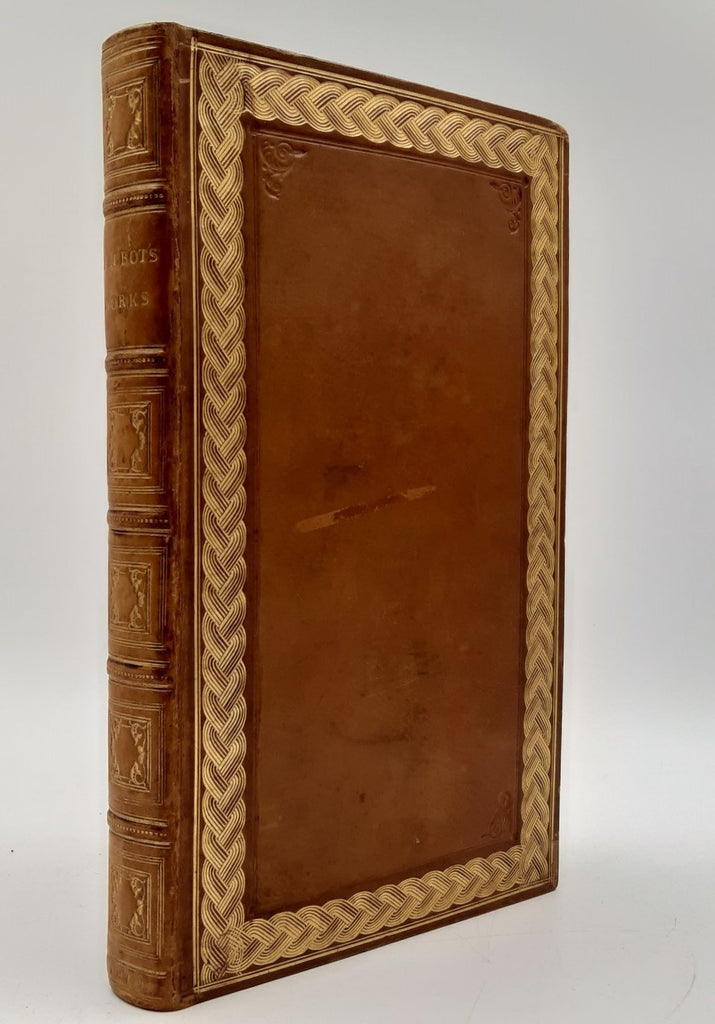 London: Printed for the F.C. and J. Rivington. 1819.

Ninth edition. 8vo. 215x126mm. pp. xxxii, 363 [1bl]. Frontispiece portrait of Catharine Talbot. Smartly bound in tan calf with a double fillet border framing an attractive plait design in gilt inside which is a further double fillet in blind with a small rococo leaf motif in blind on the inner corners. Spine decorated and lettered in gilt. Edges of boards and turn-ins decorated in gilt, marbled endpapers, all edges marbled. Front pastedown has armorial bookplate of James Stewart Alltyrodyn. Corners very slightly bumped and rubbed but otherwise a beautiful binding in excellent condition. Internally very good, with some foxing to title page.
Catharine Talbot was a member of the Blue Stockings Society. Born into a notable ecclesiastical family, her father died before she was born and she was brought up in the household of Thomas Secker who was to become Dean of St Paul's and Archbishop of Canterbury. Secker oversaw her education and, through his extensive connections, she was introduced to the leading intellectual circles of the time. She was friendly with Samuel Richardson and Elizabeth Montagu, one of whose Blue Stockings Catharine became. Ill health interrupted her work as a writer but she did contribute to Samuel Johnson's The Rambler and, after her death at the age of fifty, her manuscripts were published. These, in particular her Reflections on the Seven Days of the Week, were an instant success and frequently reprinted. The present volume, brings together the Reflections together with essays, prose pastorals, poetry and a fairy tale. A charming collection attractively bound.