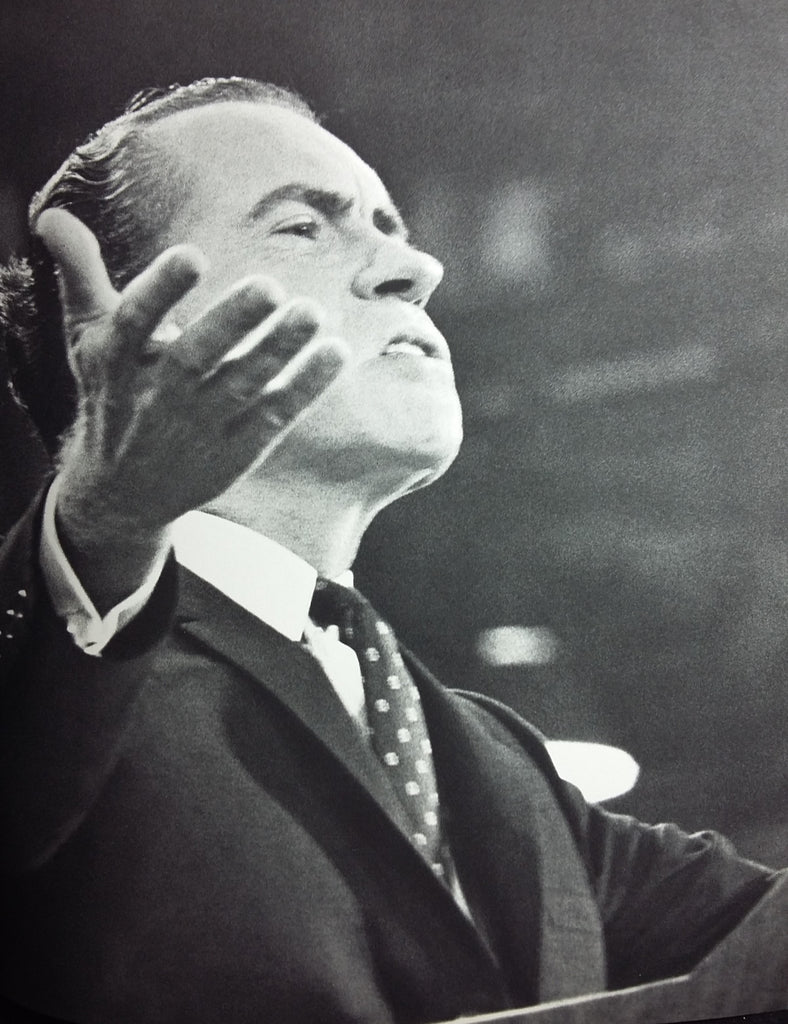 New York: Harry N. Abrams. 1969.

First Edition. Cloth with gilt decorated elephant and donkey emblems of the Republican and Democratic Parties. Dust jacket with some wear and small tears on spine and upper edges. Contents near fine, jacket very good. Inscribed by Duncan to his friend the photo-editor John G Morris. "November 1969. For John - Happy Thanksgiving and Super Saludos - Dave". This is a superb photographic record of the 1968 Conventions. From the Library of John G Morris.
John G. Morris (1916-2017) was probably the most celebrated photo-editor of the 20th century. He worked with many of the finest photographers - Robert Capa, Cartier-Bresson and W. Eugene Smith. As the London Picture Editor of "Life" during WWII, he was responsible for editing and publishing Capa's coverage of D-Day. Later, Morris became the Picture Editor of "Ladies Home Journal", Executive Editor of Magnum Photos, and Picture Editor of The New York Times. Until his death in July 2017, he toured the world lecturing about photo-journalism "If it [a photo] has a message, the message has to come through... But, it should evoke something from the heart. It should pull at you. Not only should it inform you, it should hook you".