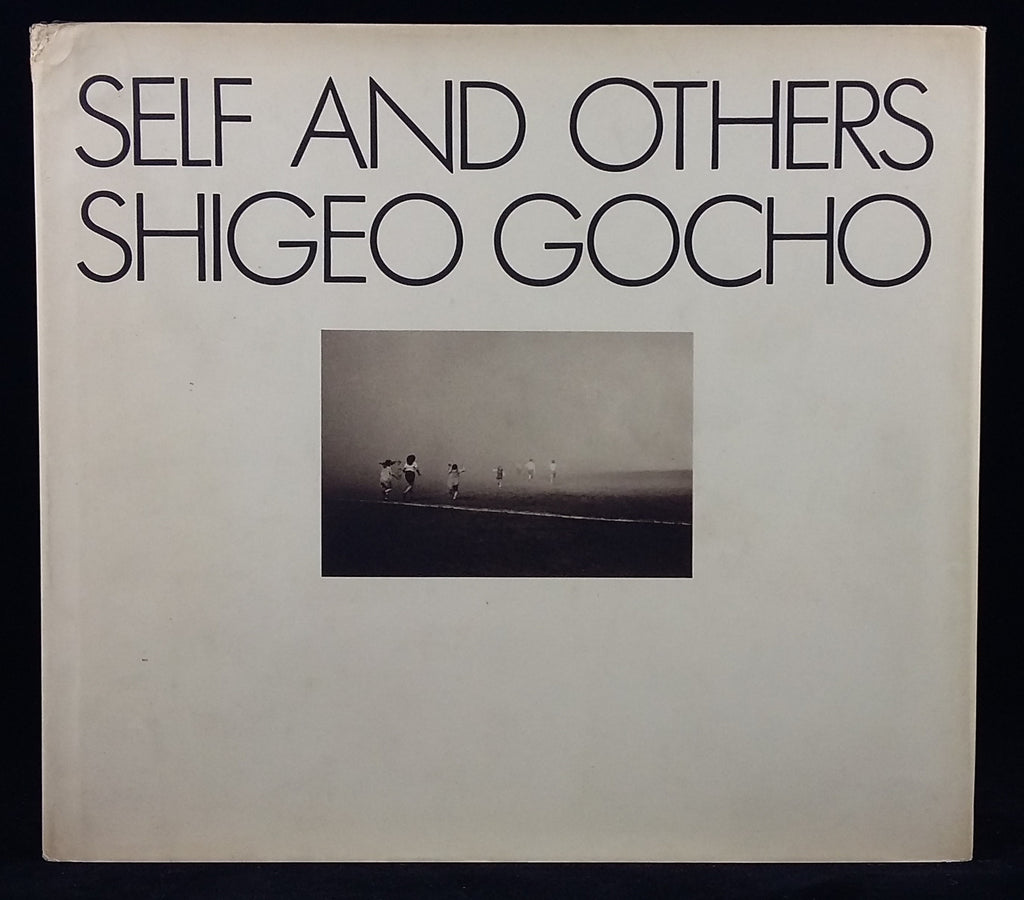 Tokyo: Hakua Kan. 1977.
First edition. 210 by 235mm. Unpaginated. 64 black and white plates. Black cloth with title and author stamped in white on the spine. White dust jacket with black and white photograph on the front. Title and author printed in black on front and spine. Protected by plastic covers. Dust jacket has some modest sunning and a small repaired tear to the head of its spine. Contents fine, dust jacket very good but it is extraordinarily rare to find this highly sought-after and important collection in its original jacket. ffep has a non-authorial gift inscription. Preface by Kiyoshi Otsuji. Text in Japanese.
Self and Others was published in 1977 in a very small run of only 300. It is Gocho's most important work and the most revealing of his own difficult life. He was born in 1946 with a rare degenerative illness which prevented him from growing to full adult height; he was only four feet tall. Furthermore Gocho knew from an early age that he would not live beyond middle age; he died in 1983. His three surviving volumes and, in particular Self and Others, are therefore imbued with an overwhelming sense of melancholy and disconnection. It is as though his physical difference and his awareness of his own life's fragility created a distance between himself and the world he observed, a distance bridged by his camera. As we view these images, an entire world, with its possibilities largely thwarted and unachievable in Gocho's case, starts to open, and then close before us. This becomes clearer still when we reflect on the opening image of a new-born baby screaming in its hospital cot and the mysterious closing photograph of a group of people (mainly children) running across a field into a thick fog through which a floodlight dimly glows. 
This is an important and influential book representing a movement towards the subjective and personal in Japanese photography. It is also a rare book, only one showing on Worldcat, none on Copac and appearing in no recent auction records.