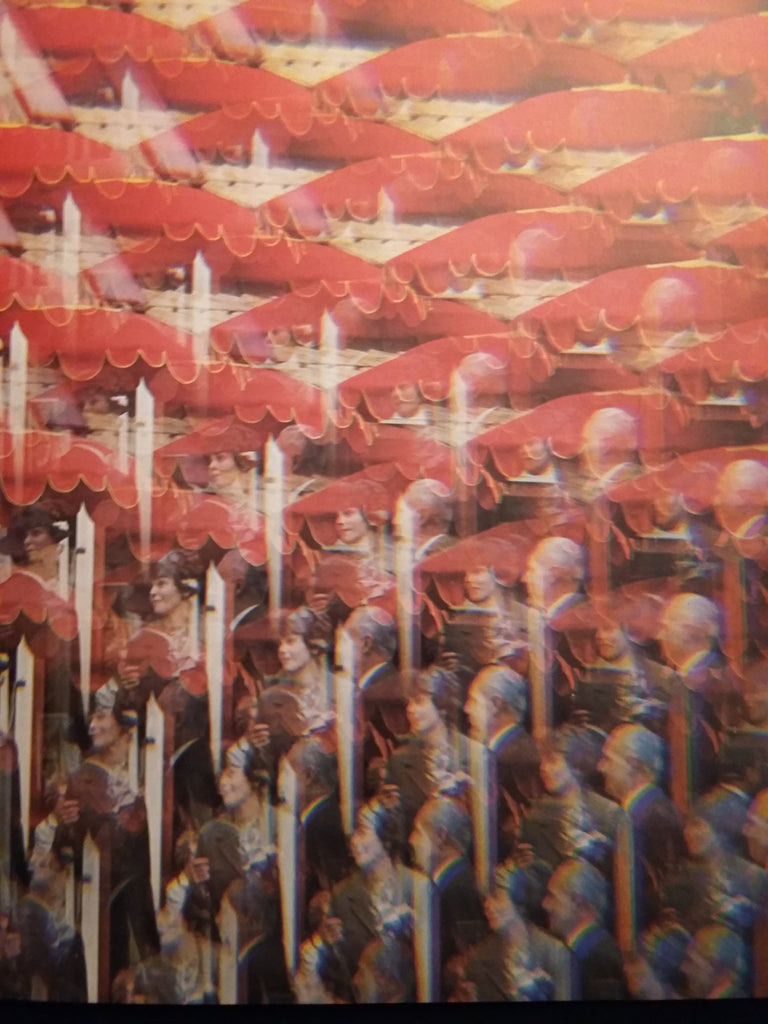 New York: Harper and Row. 1972.

First edition, hardcover. 310 by 310mm. 42 large colour plates taken in Paris. Inscribed to his friend John G. Morris: "16th August '73. For John, Good Luck with your day dreams! Dave". This book is the result of Duncan's experimentation with the use of prisms and other lens effects to achieve "a new camera idiom". The result is a striking set of images. The contents are very good although there are small tears and some discolouration to the dust-jacket. From the library of John G. Morris.
This book was a major departure for Duncan. He is best known as one of the foremost photojournalists of the twentieth century and amongst its finest recorders of war, "Prismatics" shows Duncan breaking down and distorting the image, using the camera, not as "a direct conduit between what I saw and what I recorded" but as a way of creating, from clichéd views of Paris, a "new world". He is defamiliarising the familiar.

John G. Morris (1916-2017) was probably the most celebrated photo-editor of the 20th century. He worked with many of the finest photographers - Robert Capa, Cartier-Bresson and W. Eugene Smith. As the London Picture Editor of "Life" during WWII, he was responsible for editing and publishing Capa's coverage of D-Day. Later, Morris became the Picture Editor of "Ladies Home Journal", Executive Editor of Magnum Photos, and Picture Editor of The New York Times. Until his death, he toured the world lecturing about photo-journalism "If it [a photo] has a message, the message has to come through... But, it should evoke something from the heart. It should pull at you. Not only should it inform you, it should hook you".