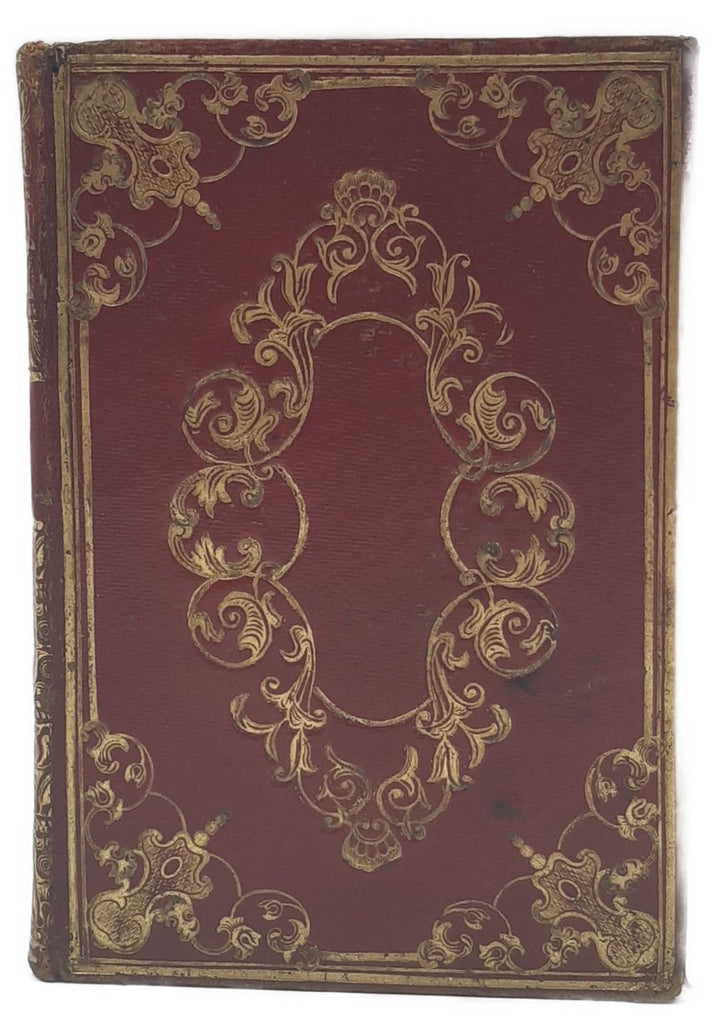 Parma [Bodoni]: Nel Regal Palazzo. 1791.

152x102mm. pp. [2], viii, 180. Contemporary red morocco, gilt. Upper and lower covers with double fillet borders framing corner-pieces combining rococo and baroque designs and an elegant rococo centre-piece. Spine richly decorated and lettered in gilt. All edges gilt. Some slight marking to upper cover, corners lightly worn and a tiny worm hole at the top of the upper joint. Internally very good save for two tiny (and barely visible) worm holes on the inner margin at the gutter and some worming to the bottom margin of the last eleven leaves. Overall an excellent copy in a stylishly restrained rococo binding.
Beautifully printed by the Bodoni Press, this edition of Parini's Odes appeared in the same year as the first edition published in Milan. Giuseppe Parini made his name as a satirist of the Milanese aristocracy (he had been badly treated by the Duke of San Gabrio while tutor to his son) but he also wrote a libretto (Ascanio in Alba) set by the sixteen year old Mozart. He was a priest (hence "dell'Abate") and, briefly, a reluctant politician. His classical Odi are firmly in the Horatian mould, musings on arcadian themes leavened with social and moral apercus.