Notes on a visit made to some of the Prisons in Scotland and the North of England in company with Elizabeth Fry, with some general observations on the subject of prison discipline
GURNEY, Joseph John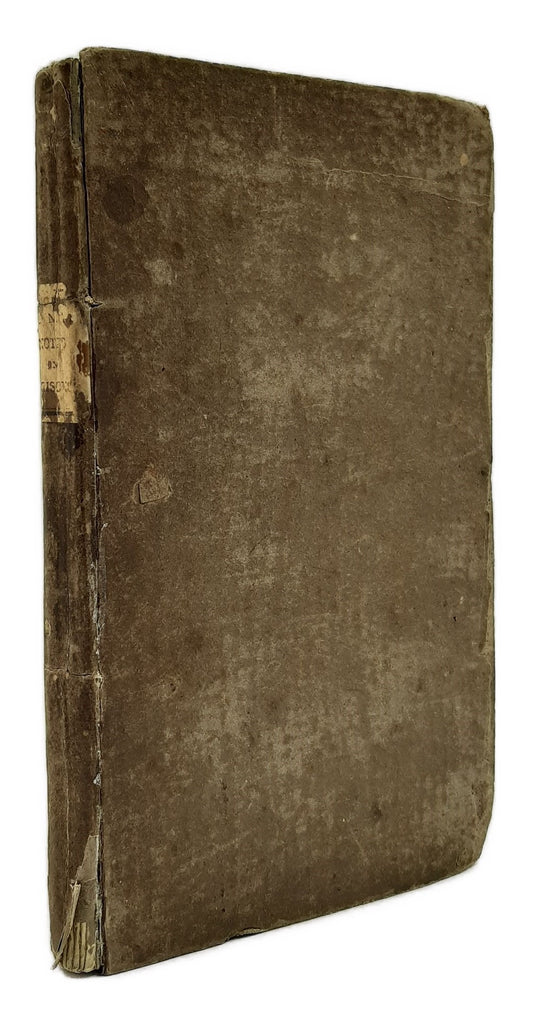 London: Archibald Constable and Co. 1819.

First edition. 12mo. 190x110mm. pp. viii, 170. Uncut in the original boards. Rubbing and some wear to extremities and boards are loose (but holding). Some foxing but otherwise in very good condition.
Joseph John Gurney and Elizabeth Fry were brother and sister, scions of the great Gurney banking family. Elizabeth was already a noted campaigner for prison reform when she joined Joseph on a tour of prisons in Scotland and the North of England. This book is their report. It was presented to Parliament where it made an impact on Robert Peel who, as Home Secretary between 1822 and 1827, introduced the Gaols Act which led to payment for prison officers, education for prisoners, putting female warders in charge of female prisoners and the prohibition of the use of irons and manacles.