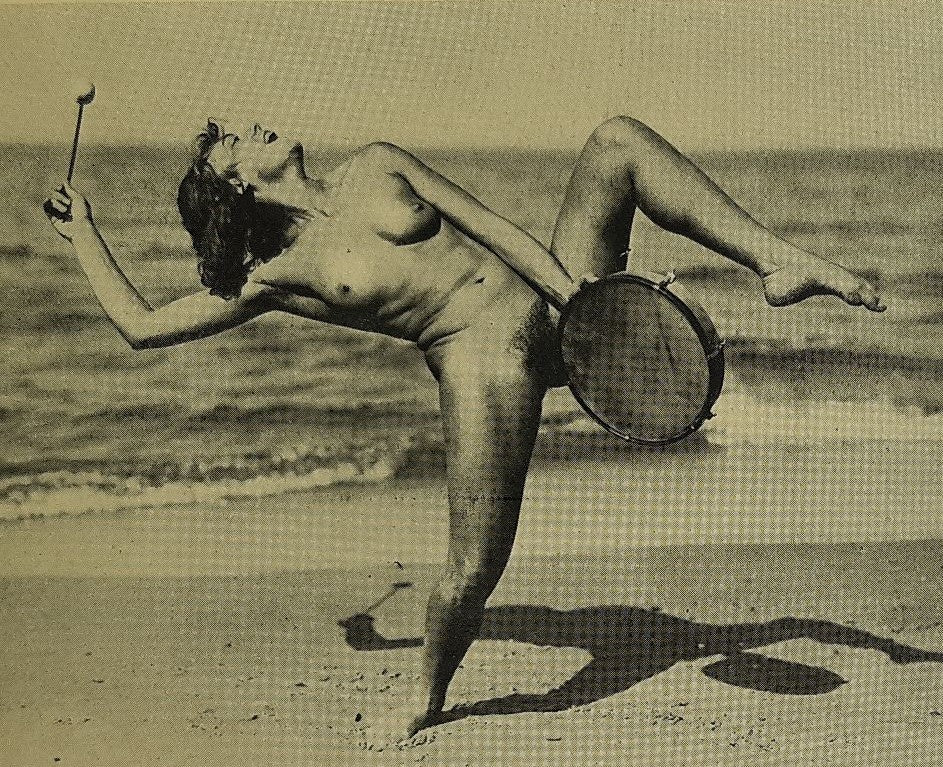 Leipzig: Ernst Oldenburg. 1931.

Special issue 12 of Alfred Koch's leading naturist magazine Körperbildung-Nacktkultur. 221x142mm. pp. 54, [10]. 24pp with 43 black and white photographs. In original paper covers illustrated with a naked couple dancing on the beach. Scuffing to four of the images with a little loss but otherwise a nice copy of a rare volume.
Adolf Koch was one of the leading proponents of the Freikörperkultur and developed his own method of nude gymnastics. This issue of Körperbildung-Nacktkultur translates as "Pleasure in the Body" and contains, in addition to numerous photographs showing people taking pleasure in their bodies, articles on the Korperkultur movement in England and America, the practical work of Koch's gymnastics school and "Sex-Appeal und Nacktkultur".