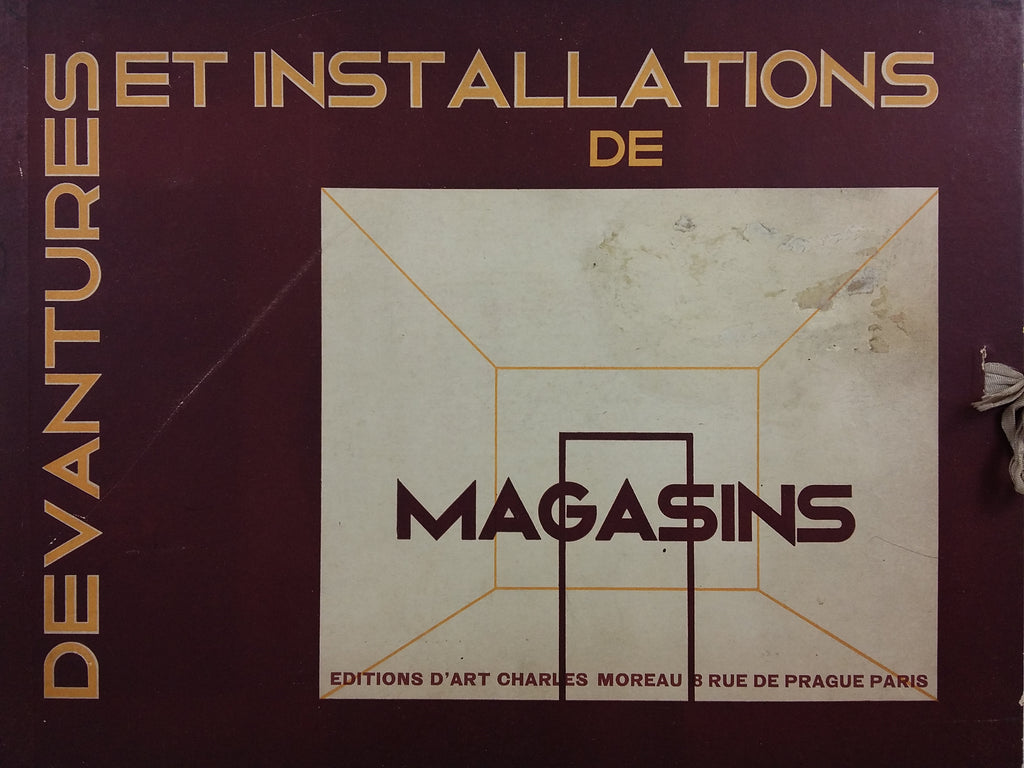 Paris: Charles Moreau. [1925].

First edition. [4], 48 black and white photographic plates of shop fronts and interiors. 323x250mm. The plates are loose and housed in a portfolio (337x255mm), backed with brown linen, boards covered with dark brown paper lettered and illustrated with a minimalist, modernist design. Ribbon ties. Lacks plate one but otherwise complete. The contents are in excellent condition, near fine. The front board has some wear and there is a tear to the linen spine. A superb collection of modernist shop designs some of which are by Herbst himself. Introductory essay by Herbst.
Born in Paris in 1891, René Herbst studied architecture in London and Frankfurt from 1908. In 1919 Herbst began work in Paris as a furniture designer and interior decorator. He founded Établissements René Herbst to produce the pieces he designed. In 1925 René Herbst designed several exhibition stalls for the Paris "Exposition Internationale des Arts Décoratifs et Industriels Modernes". In 1927 René Herbst designed the revolutionary and functional "Chaise Sandows". The frames were nickel-plated tubular steel, the seat and back was made of rubber strips stretched taut and fastened to the frame by hooks at the end.