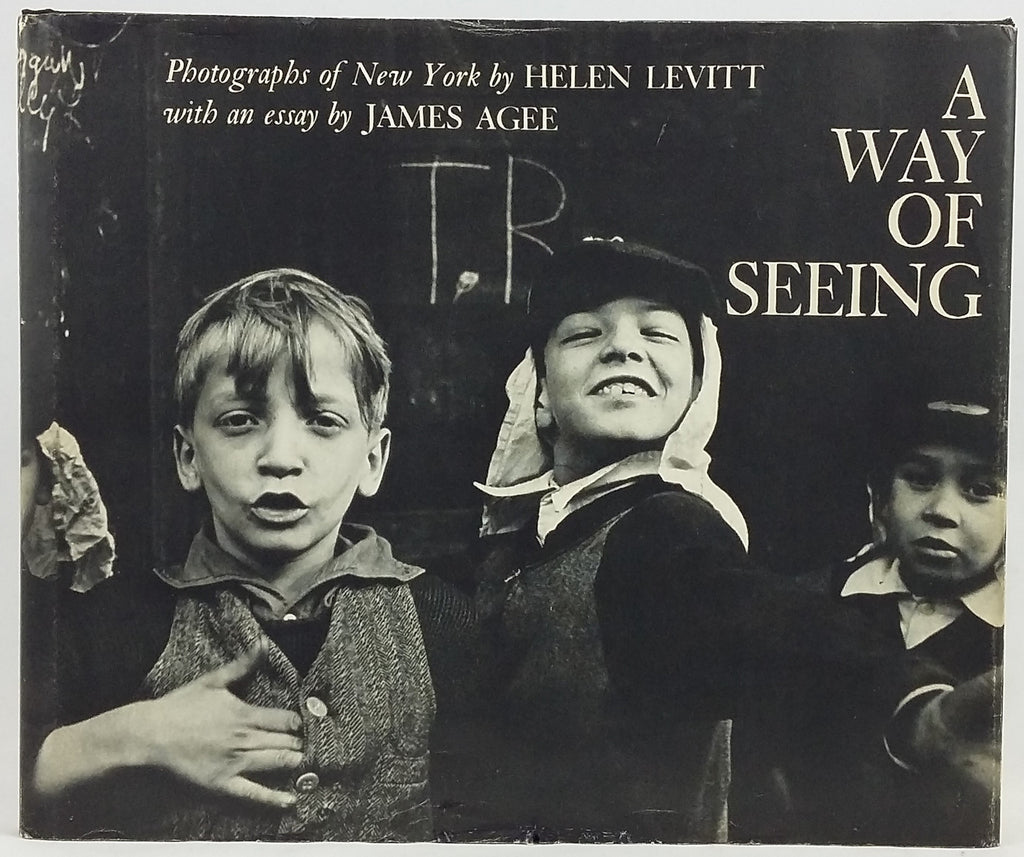 Photographs of New York by Helen Levitt with and essay by James Agee. 
New York: The Viking Press. 1965.

First edition. 195x235mm. pp. [vi], 78. Publisher's black cloth with authors' names stamped in white on the upper cover and the title and publisher stamped in white on the spine. Dust jacket illustrated with black and white photograph by Levitt on the upper cover and spine and part of the lower cover. On the lower cover is an extract from Agee's essay. The jacket (protected in a mylar cover) has some minor wear to the head and foot of the spine and there is some very minor creasing and chipping to the bottom edge of the upper cover. But overall the jacket is in very good condition and the boards and contents are in fine condition.
This celebrated book contains fifty black and white photographs by Helen Levitt, mostly taken in the 1940s in the streets of Spanish Harlem. James Agee's essay, split into two parts, bisected by the photographs, was written in the late 1940s. Agee describes Levitt's work as "an uninsistent but irrefutable manifesto of a way of seeing, and …a major poetic work". A lost New York world is presented here.