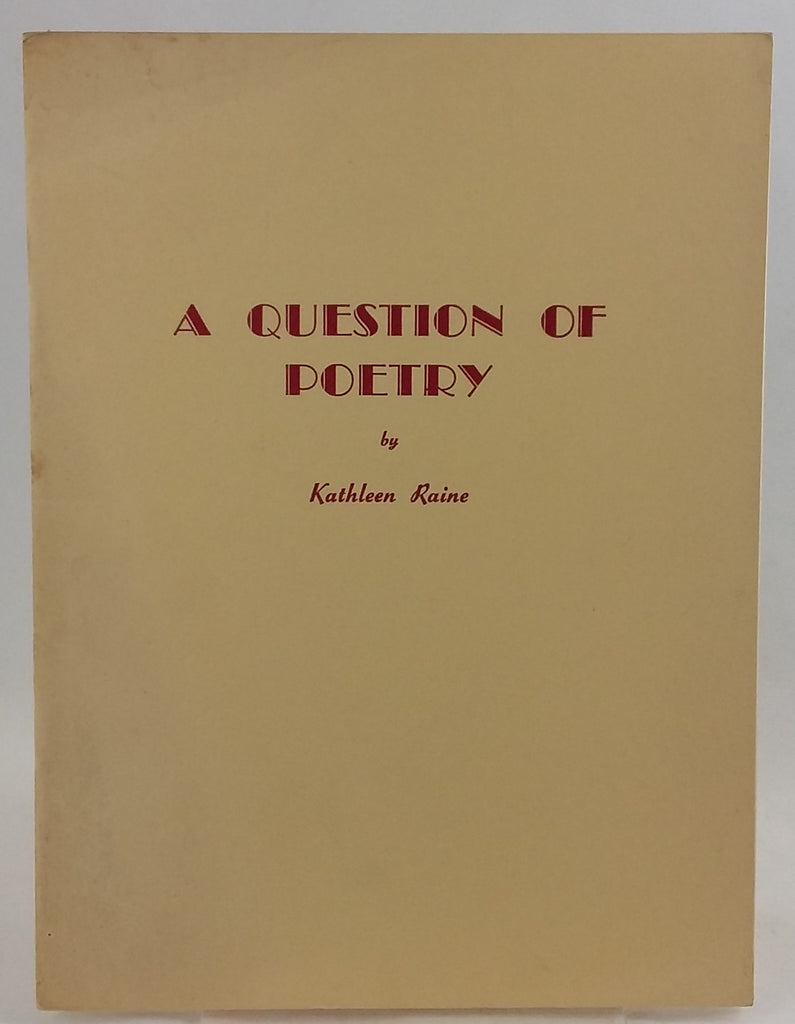 Crediton, Devon: Richard Gilbertson. 1969.

Limited edition. Number 31 of 250. pp.10.  Cream card covers. Signed by the author and dated July 1969.
A Question of Poetry is a series of responses written by Raine in 1946 to a questionnaire (now lost) sent to her by the psychologist E.W.Martin. Her responses are about her writing methods and techniques. There is a short postscript dated February 1969. This publication is number 5 in "The Manuscript Series" earlier volumes having included "Animal Poems" by Ted Hughes.