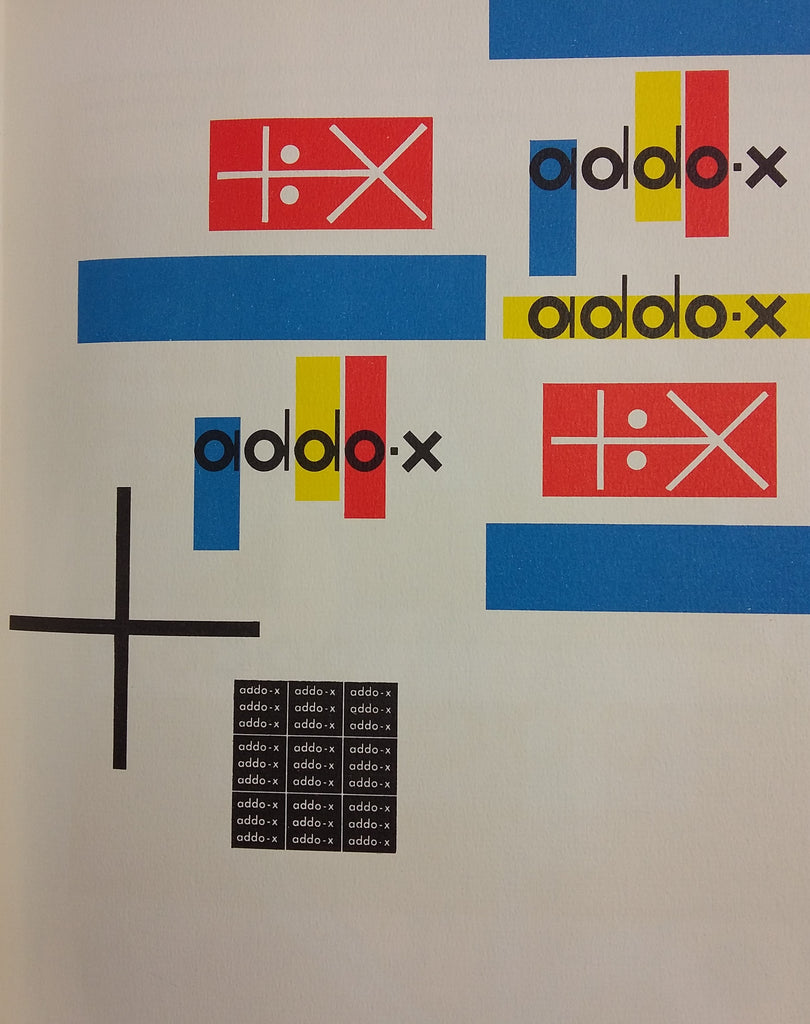 New York: Hastings House. 1961.


First edition, first issue. 305x215mm. Unpaginated. Cream cloth decorated simply in red. Original black and white illustrated dust jacket protected by plastic cover. Some slight rubbing and chipping to the edges of the dust jacket but overall the binding and jacket are in excellent condition. Extensively illustrated throughout in black and white and colour design demonstrating the principles set out by Sutnar in his text. Accompanying the book is a collection of four A4 size original advertising and marketing leaflets showing Sutnar's work. Two are original examples of marketing material and are reproduced in the book; one is an advertisement for Sutnar's book "Catalogue Design Progress" and one is a simple folded card advertising Sweet's Catalog Service for which Sutnar worked. All are excellent examples of Sutnar's work. This is a very nice copy of an important and scarce book of twentieth century modernist design.
Ladislav Sutnar was one of the great figures of twentieth century design. Czechoslovakia was a major centre of modernist architecture, design and typography and this book captures much of the spirit and aesthetic of the movement. One can trace Sutnar's influences, including Bauhaus and the De Stijl movement with its emphasis on geometric orthography and primary colours. In 1939, Sutnar settled in New York and became art director of F.W. Dodge's Sweet's Catalog Service. He appears to have absorbed elements of advertising and pop art (although he professed to dislike pop culture) and became a master of commercial print design in the flagrantly capitalist America of the 1950s.