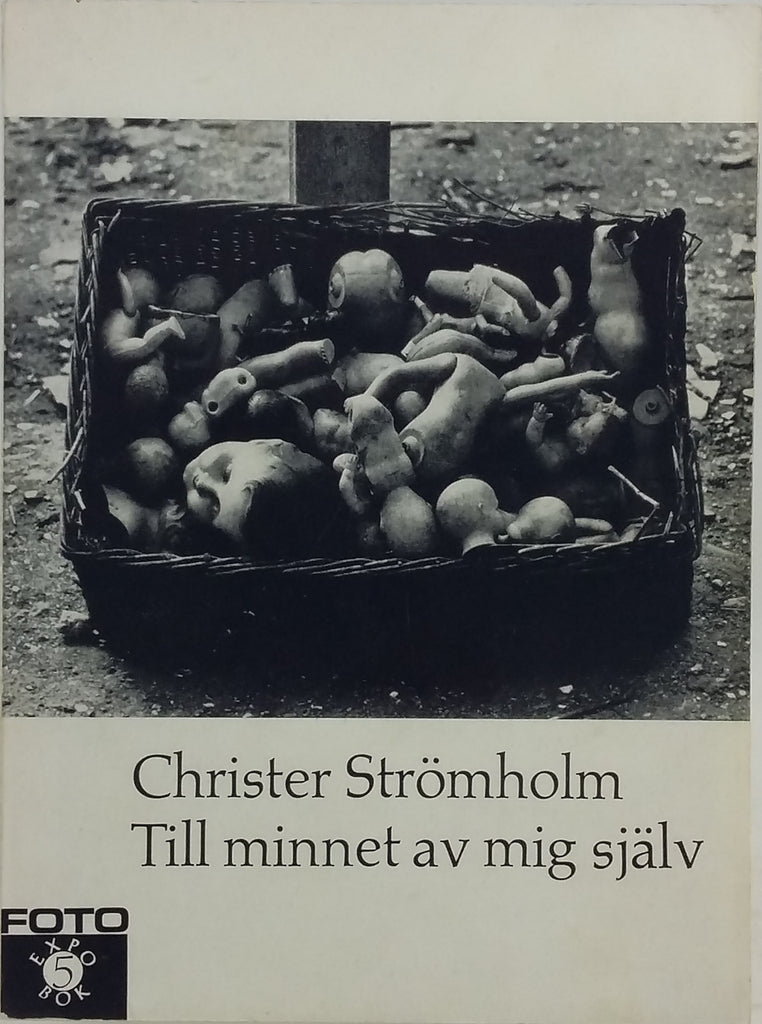 Stockholm: Foto Expo. 1965.

First edition. 12mo (199x147mm). pp. [32, [8] (unpaginated). 38 black and white photographs, text by Per Olaf Sundman, Peter Weiss and Tor-Ivan Odulf, design by Erik Pettersson. Original black and white photo-illustrated covers. Protected by transparent plastic wrapper. The whole is in fine condition.
Strömholm was initially associated with Subjective Photography and Otto Steinert's Fotoforum group who saw photography not as reportage but as a reflection of the photographer's personal view of the world, though he left when he felt that their aspirations were too formalist. In this, his first book, we see many of the motifs that would recur throughout his later work.