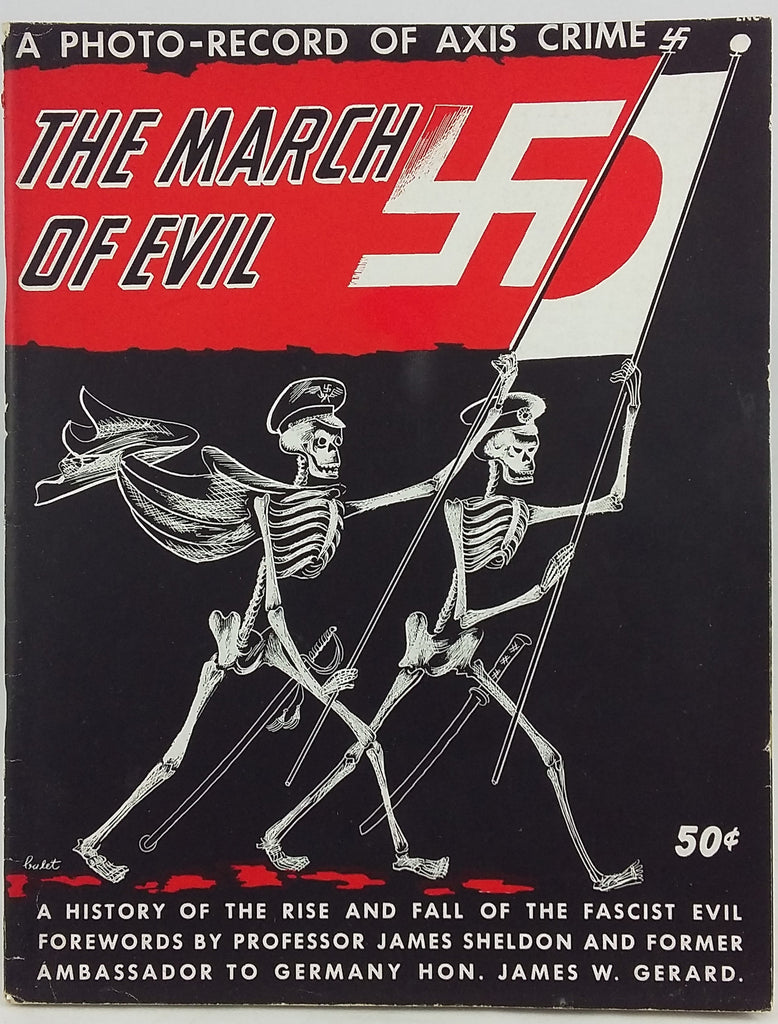 New York: F.F.F. Publishers. 1945.

4to. 275x215mm. 80pp. Foreword by Professor James Sheldon and the former US Ambassador to Germany, Hon James W. Gerard. Original colour illustrated card covers designed by Jan Balet. The covers are protected by mylar covering. Head and foot of spine are a little chipped and there is some wear to the extremities and to the hinge with the lower cover. There is a small bump to the bottom edge. Otherwise in very good condition considering its fragile nature. Profusely illustrated with black and white reproductions of photographs documenting the horror and tyranny of fascist dictatorships during WWII. Photographs by ACME Photo, Black Star, British Press Combine, Chinese News Serivce, European Picture Service, International News Photos, Pix, Inc., Press Association, Sovfoto Agency and Wide World Photos.
"This book published in magazine format is designed to give as clear and simple a picture as possible of a stark reality of the suffering of the world through aggression and oppression by those nations who joined together in the Axis to destroy the liberty and democracy everywhere for their own selfish interest. The work will have achieved its purpose if its has widened and deepened the consciousness of the March of Evil and has confirmed us in resolving to halt it for ever".