Public Order and Popular Disturbances 1660-1714
BELOFF, Max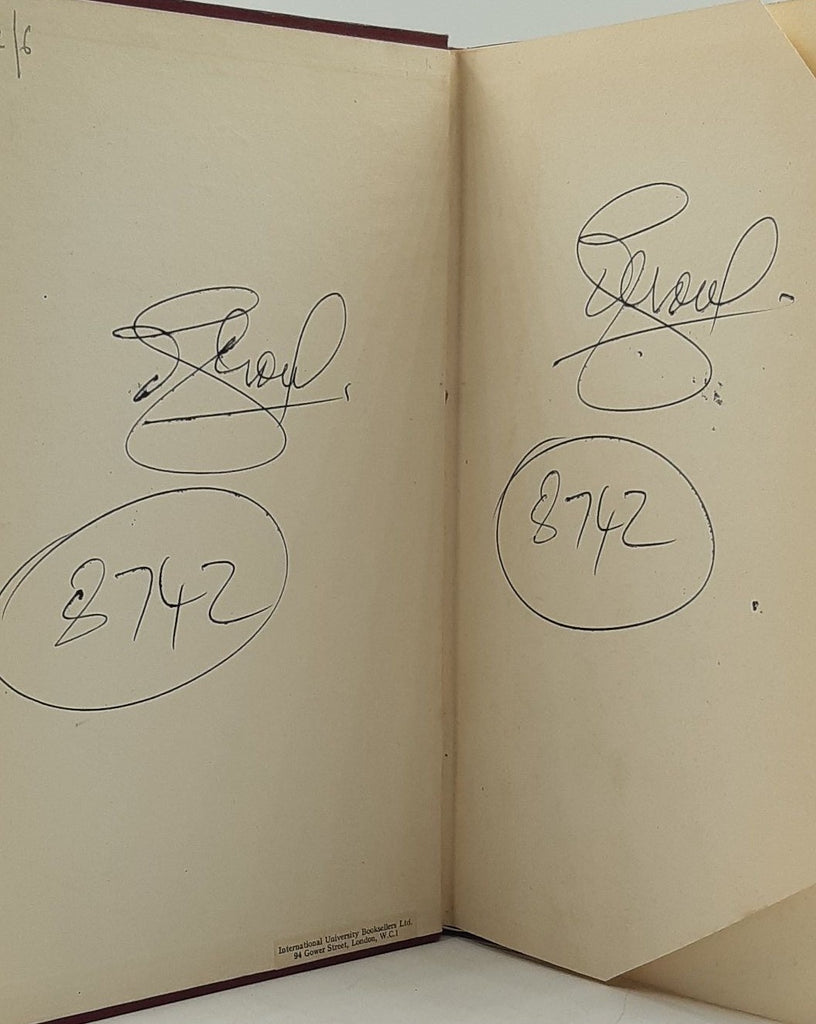 Oxford: Oxford University Press. 1938.

First edition. 8vo. 218x140mm. pp. viii, 168. One folding map. Original publisher's maroon cloth. Some rubbing to corners and head and foot of spine. Internally very good although two leaves have been neatly cut at the bottom corner but with no loss of text.
What was lost, though, was this book when it was stolen from a library by Duncan Jevons who then helpfully signed it (on front endpapers and rear pastedown) and numbered it (8742) before placing it in a pile with the 8741 other books pilfered from public collections. Mr Jevons' own somewhat unpopular disturbance continued long after the theft of this book as, when police eventually caught up with him in the early 1990s he had "collected" 40,000 books. Among them were two sets of Encyclopaedia Britannica and the complete works of Thomas Aquinas. Poor Mr Jevons worked at the Bernard Matthews turkey plant in Norfolk and claimed to have few friends save for his cat and his books which he said "became my substitute people and formed a sort of barrier against the outside world". Of course the thefts cannot be condoned but how many of us, reading about this luckless individual with his books and his cat, feel just a little frisson of recognition and sympathy? And who wouldn't be driven to such a crime (or worse) after a hard day slaughtering chemically modified birds in the badlands of East Anglia? Anyway, at least he had a sense of humour and self-mockery. Lifting this "account of the major breaches of public order which occurred between the Restoration and the death of the last monarch of the House of Stuart" must surely have provoked a modest chuckle.