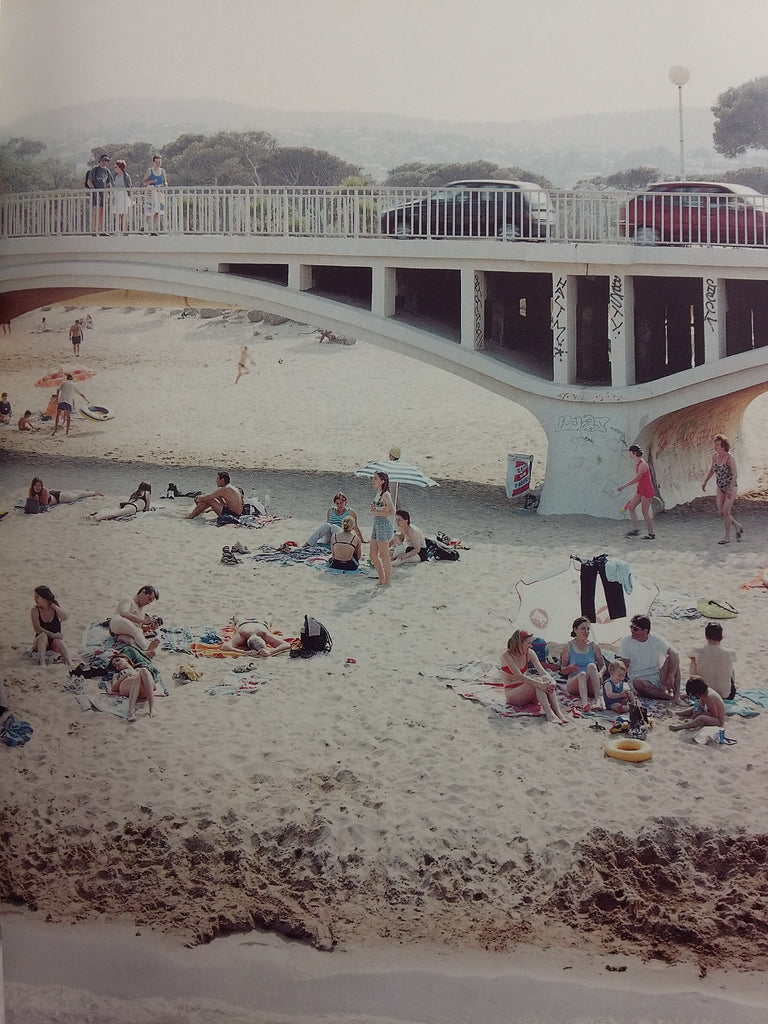 Toulon: Hotel des Arts. n.d. [c.2000].

First edition. 8vo (220x170mm). Unpaginated save for the seventeen pages of text, [pp. 136]. Number 259 of an unknown number of first printing copies of this striking and strikingly designed collection of beach photographs. The cover is card although with a faux-satin finish, decorated with a polka dot lenticular design, lettered in black. Crease to upper cover but otherwise very good. Printed on a variety of paper types from high quality gloss to soft kitchen-paper. The text, in French, is an essay by the photographer Sophie Baiss-Fabiani and, separately, an interview with her.
"Vitali's images, taken along the coastal Var region of the French Riviera (and a few in Italy), feature beachgoers crowding onto the narrow strips of land sandwiched between the Mediterranean Sea and the dense urban environment further inland. Positioned atop a tall scaffold located a few meters into the water, Vitali's large-format camera gives viewers something of a 'gull's-eye' view of tourists staking out their tiny slice of paradise amid the overcrowded beaches". Parr and Badger, The Photobook, A History. Volume II.