Document Tsukin Densha (Document Express Train)
KAGARI, Ikko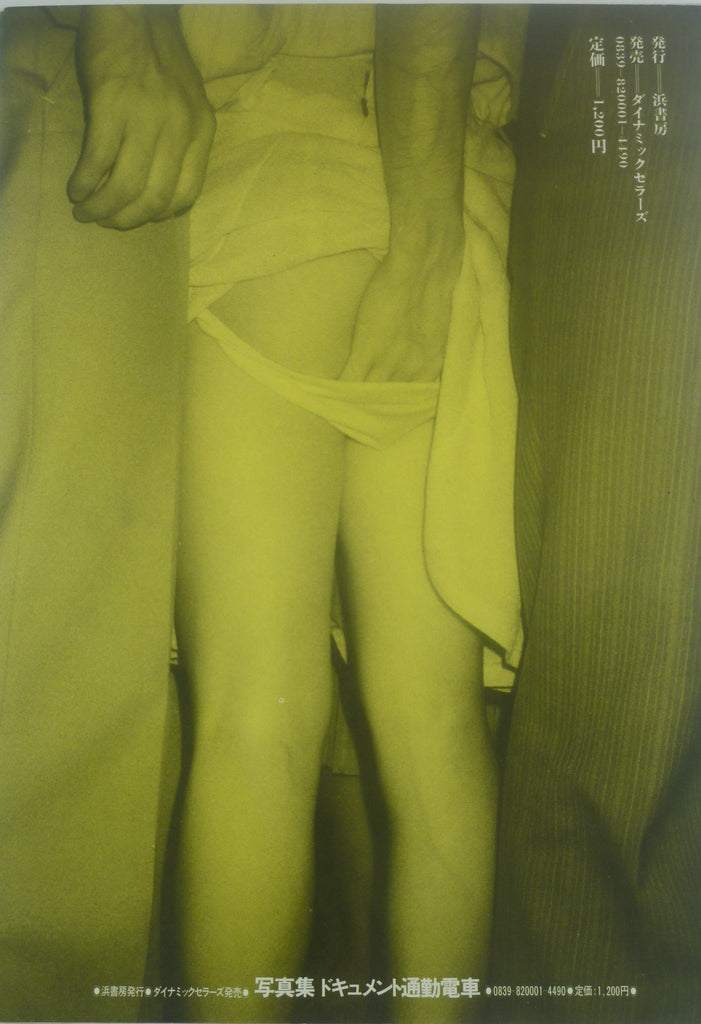 Tokyo: Hama Shobo. 1982.

First Edition. 295 by 210mm. pp. 94. Illustrated throughout with black and white photographs, no text. White card wrappers with title and author printed in black in Japanese. Yellow pictorial dust-jacket with title and author printed in black on spine. Lacks obi. Contents and dust-jacket are in fine condition.
Kagari uses infra-red film to photograph the deeply weird practice of "Chikan" on the Tokyo trains. Chikan seems to translate as both "body contact" (unwanted) and "pervert" thus simultaneously defining the action and the people who do it. It is a form of frotteurism where a man (usually) satisfies his desire to touch or rub (uninvited) a woman (usually) in a public place, often but not exclusively on trains. Chikan forms a bye-way of Japanese pornography. Nice. Now you know.